There are perhaps a lot of misconceptions about India that originate from feeble resistant minds. We are seventh largest economy in nominal GDP, the largest economy and perhaps one of the richest countries culturally, socially and economically. India has its own film industry, cultural identity (in fact, several), tourist destinations and its own galore of intelligence as proved by the millions of Indians out there inventing, changing and leading the world's outlook towards almost every field you can come up with.
With our first expedition to Mars, I think it is now it's time to address the elephant in the room.
STOP associating India with filth, dirt, poverty and spicy food. This country is more than naked children, garbage and rapists that are being oh so publicly shamed worldwide. Yes, the social inequality and inability to develop in some parts of the country has left some communities and cities lagging behind, with their own shares of crime and shameful behavior. Many crimes and shortcomings have been prominent but really doesn't the world admire the chicken tikka, our youth culture and even our gullible engineers?
Succumbing to this aggravation, I'm going to filter down a 100 things to 10 things about India that need to be known, that are more lovable than our accent.
India is a very young country. Our population is on the rise and more than half are less than 25 years old. And yet! We manage to keep old aging men with backward thinking to rule over the parliament who remind us about our democratic right once every four years. But! With a growing youth it is clear that the country's social norms are facing change. Crime against women, importance of a girl child, cleanliness, education are all ideas instilled and nourished by today's young who have the courage to question the wrong "values" of the country.

Not all of us are engineers. Even though majority of children aspire to become Initials or want to become doctors, not all of us can keep our food down looking at blood. Recently, I found my aunt glaring at my sister's wish to become a writer; surprised that it's no longer a retirement plan.

So refrain from asking us about your weird mole or math doubts.

We love education! Children fight for their right to education. While we complain, children walk miles bare feet and in scorching heat to learn the basics of addition and subtraction. Nowhere will you see girl fighting their families who are keen to marry them off for just a few more years of studying. We want to grow and not be gullible with our head buried in superstitions.

Where will you see determination like that?

Our food is great. Well you all already know that. But chicken tikka is not all that there is to it. Oh hell no! Indian food has sub categories: South Indian, Punjabi, Goan, Gujurati, Assami, Kashmiri and a lot more I can't list. My mouth is already watering. I'm going to get some

curry

and

naan bread.

Yum!

We don't travel elephants, camels, horses or have slaves. We don't. Period. Just no. We have malls, cars and luxury better than any other country. Stop focusing on the poor.

Have you seen Indian women? Mothers, house makers; amazingly skilled jugglers between their professional and private lives. Besides, well poised, most, educated, beautiful and graceful. Do I really need to elaborate? Have you seen Madhubala? Our women CEO's? Pratibha Patil? Sunita Williams?

India has a vivid history. Stretching back before independence, the Mughal rule to the history of literature and arts which remain preserved in museums. We had gems like Rabindranath Tagore, Munshi Premchand and still living sharped tongued personalities like Shashi Tharoor and Shobha de. Bollywood is the most vivid far reaching industry. Well, yes people shouldn't randomly break into songs but who said films weren't larger than life? And Bollywood is not the only industry.

Indians still believe in tradition. The sweet smell of incense wakes us up every day. The old stories narrated by the old holds the fabric of values together. Every festival isn't merry making but the preservation of millions of beliefs and cultures in one land. While one society celebrates, other watches in merry.

There is disregard and a little discrimination with so many castes fighting, no country has stayed in as much in harmony with so many differences as much as India.

The use of mobile phones are on the rise. We have more mobile connections than tooth brushes! This is an indication of our technologically driven thirst and hunger to develop and become a proclaimed country who doesn't stand behind in the global race.

KHUMBH MELA IS VISIBLE FROM SPACE! Can you believe that? It's unbelievable! Bandra Worli sea link has metal wires as long as earth's circumference! We found water on the moon. Freddie mercury was born Parsi and Ben Kinsley was Krishna Pandit Bhanji. We have the human calculator. And she is a woman.
World, beat that.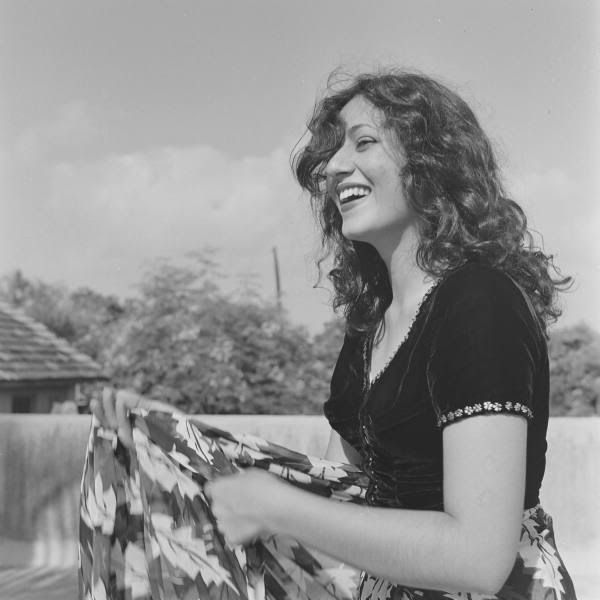 Madhubala
Images courtsey: Google, Photobucket. Hongkiat.